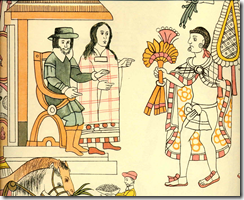 The symposium South-South Dialogue: Alternative Perspectives to Western Culture and Thought will be held as part of the Third International Congress Sciences, Technologies and Cultures: A Dialogue Among The Disciplines of Knowledge, 7-10 January 2013, at University of Santiago of Chile (Usach). For more information, see link: www.internacionaldelconocimiento.org.
In recent years, perspectives have emerged that contest the universal status of Western knowledge. Post-colonial thinking has recently been joined by new alternative paradigms, including Peripheral Thought, Southern Theory, Indigenous Studies and Decolonialism. Each posits the possibility of a knowledge that is particular to the South. This provides a basis for a south-south dialogue about alternatives or critiques of Western knowledge, involving researchers and intellectuals from non-Western regions (Latin America, Oceania, Africa and Asia).
Common questions emerge:
Is Western thought to be superseded by these new paradigms?
What are themes that are shared in common across the South?
Is the goal of knowledge for its own sake specific to the West?
How can we implement an ecological approach to knowledge?
Is knowledge relative to the location from where it emerges?
This symposium welcomes contributions to the evolution of critical approaches to Western thought. This includes reflections on colonisation, independence movements, notion of 'Third World' and 'Developing Countries', 'Global South' and neo-liberalism. As well as critiques of the West, this symposium aims to foster constructive alternatives that reflect the values of participating countries.
Expression of interest
The abstract must be sent to e-mails of coordinators with following specifications:
Deadline: 30 June 30th 2012
Length: 200 words maximum
Academic or professional status (PhD, Master, professor, field of professional activity, etc.)
Organisation
Send to: southdialogue@gmail.com
Final paper
The paper must be sent to coordinators´ e-mails with following specifications:
Deadline: 31 August 2012
Length: 15 pages (Times New Roman, size 12, double spacing).
Entry fee
Academics and professionals from research organizations: 95US$
Post graduate Students (Master or PhD): 70 US$
Undergraduate Students: 30 US$
Participants without presentation: 30US$
Coordinators
Links